Automating Regulatory Process Management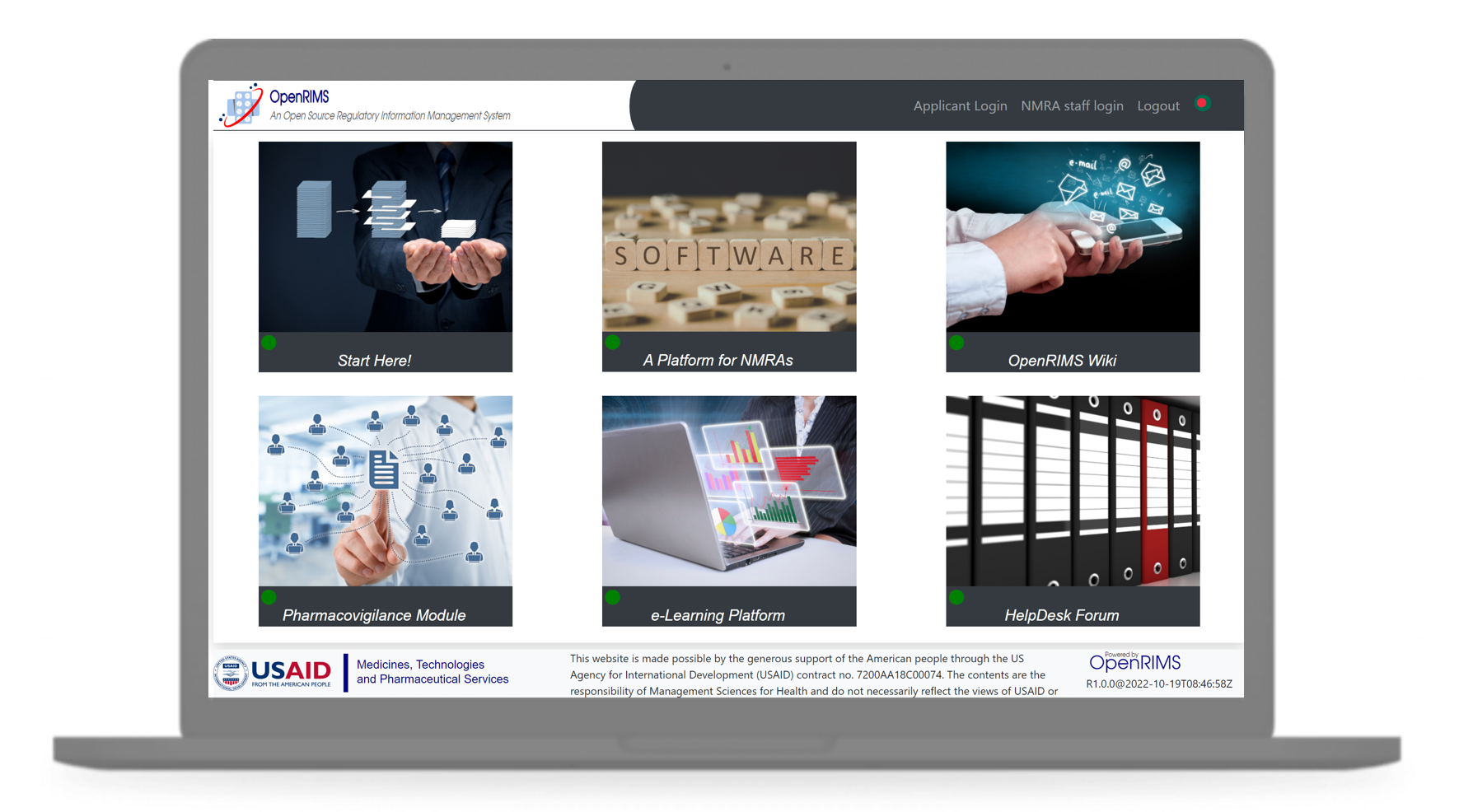 OpenRIMS is continuously adapting to
Digital Public Good Principles and building on
the Principles for Digital Development
and aligning with International Standards
Digital Public Goods are
digital health tools
that are adaptable
to different countries and contexts.

Digital Principles are nine "living" guidelines designed to help digital development practitioners integrate established best practices into technology-enabled programs.
International Standards is a collection of recommended standards to be implemented for Regulatory Authorities.


---
OpenRIMS Worldwide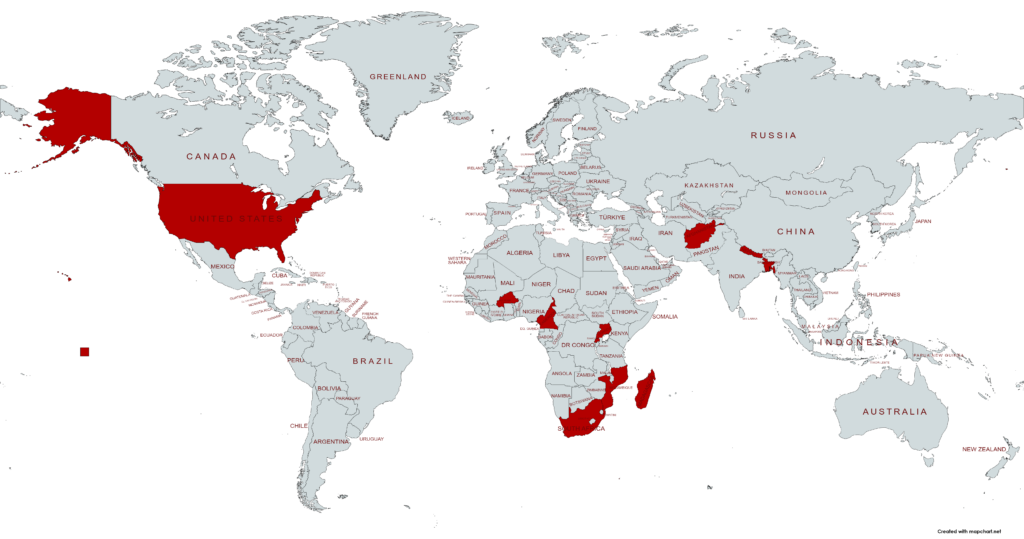 ---
OpenRIMS-RPM
OpenRIMS-RWM (Regulatory Process Management) is an open source web-based tool that helps NMRAs digitalize and automate their work processes including but not limited to medicines registration, pharmacy registration, inspection, import/export licensing and clinical trial applications.
OpenRIMS-RPM is building on the success of Pharmadex which was created by the USAID-funded Systems for Improved Access to Pharmaceutical and Services (SIAPS) Program implemented by Management Sciences for Health.
The World Bank wrote in 2020 about Pharmadex: "Finally, to develop the national R-IMS solution and ultimately the continental R-IMS solution, the proposed modules can either be implemented from scratch or built on an existing (open-source) R-IMS, solution specifically Pharmadex."
Source: http://documents.worldbank.org/curated/en/468801613164844205/pdf/Final-Report.pdf

OpenRIMS-PV
OpenRIMS-PV (PharmacoVigilance) is a web-based application used by clinicians, regulatory bodies, and implementing partners to monitor the safety of medicines. It enables the implementation of active surveillance activities in LMICs by addressing the entire data collection, data analysis, and reporting process. This allows decision makers to identify potential adverse events related to medicine use and implement decisions for improving patient safety. When used for both active monitoring and spontaneous reporting, it provides a comprehensive pharmacovigilance solution for LMICs. It was developed by the USAID-funded Systems for Improved Access to Pharmaceuticals and Services (SIAPS) Program, implemented by Management Sciences for Health (MSH).
---
Platform Technologies
---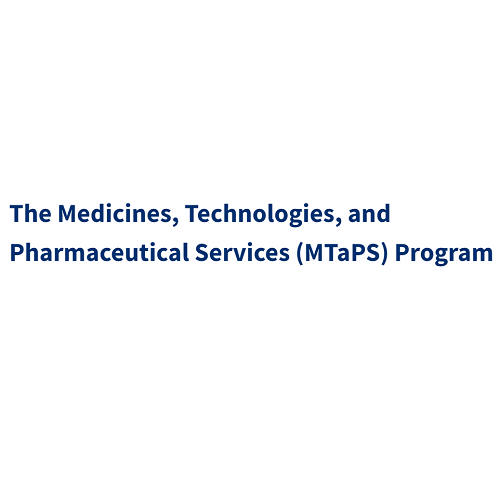 USAID MTaPS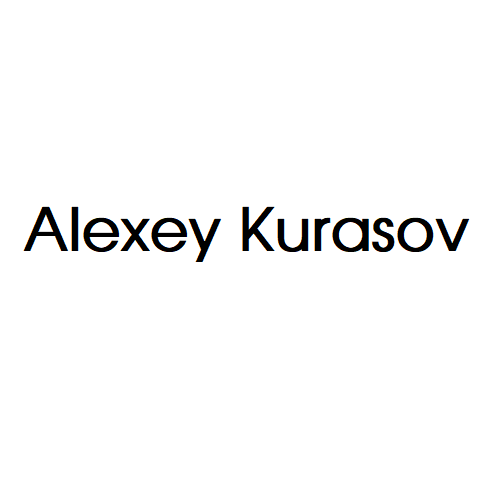 Software Developer, Pharmadex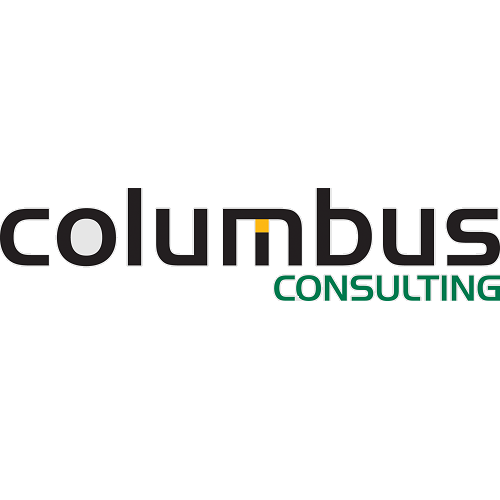 Software Developer, PViMS
---
Resources
Organization
Management Sciences for Health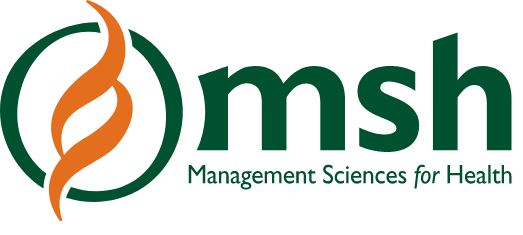 Website:
Main Address:
4301 North Fairfax Drive
Suite 400, Arlington, Virginia 22203
United States
Telephone: 703.524.6575
Fax: 703.524.7898
Need to know more?